Thursday, 18 January 2007
This morning I say good-bye to my friends from Chez Alice .
<![if !vml]>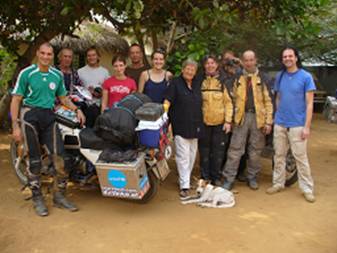 <![endif]>
After a great 3 weeks Iím ready to go again and Iím a little sad that I have to leave my friends.
From here on I will not travel alone. Iíll ride with Taco. Taco is a dutchman on his way to Cape Town on a Honda Africa.
We leave Togo today and cross the border to Benin.
The country welcomes us with beautiful weather, good roads and very friendly people.
<![if !vml]>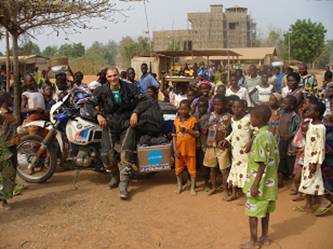 <![endif]>
Whenever we stop for a meal, we are immediately surrounded by enormous clusters of people. A traditional African meal is maize with fish served on palm leafs.The stuff tastes very good and costs nearly nothing.
<![if !vml]>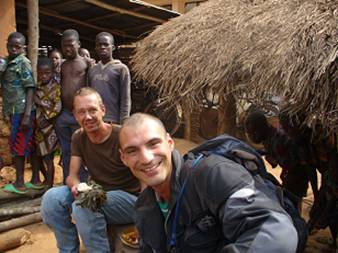 <![endif]>
In the evening we reach the small town of Abomey and stay at the camping site.
Here, people already speak english asw we are close to the Nigeria border.
Friday, 19 January 07
Todayís ride takes us to the border town of Parakou. The road up north leads through the bush and the Hamatan is still blowing strongly.
<![if !vml]>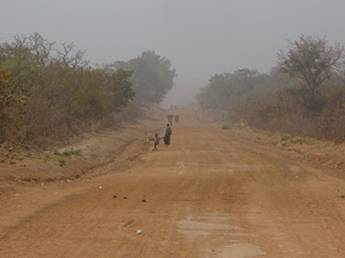 <![endif]>
Everything is dusty and with all the sand in air you can not see very far.
Also my throat and my nose are strongly inflamed, the hot air combined with the dust work like sand paper.
Saturday, 20 January 2007
Today we pass many bush villages and say good-bye to the friendly people of Benin.
<![if !vml]>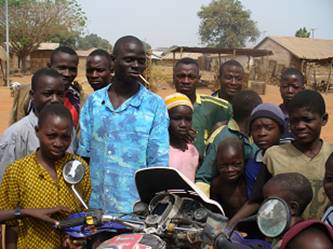 <![endif]>
We reach the borderpost soon, after a few minutes and a friendly conversation we are free to leave the country and drive over the border river. To Nigeria, our next country.
<![if !vml]>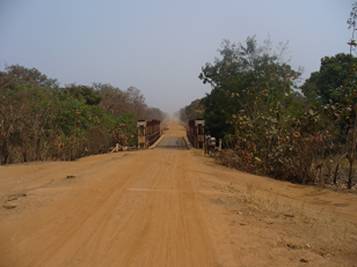 <![endif]>